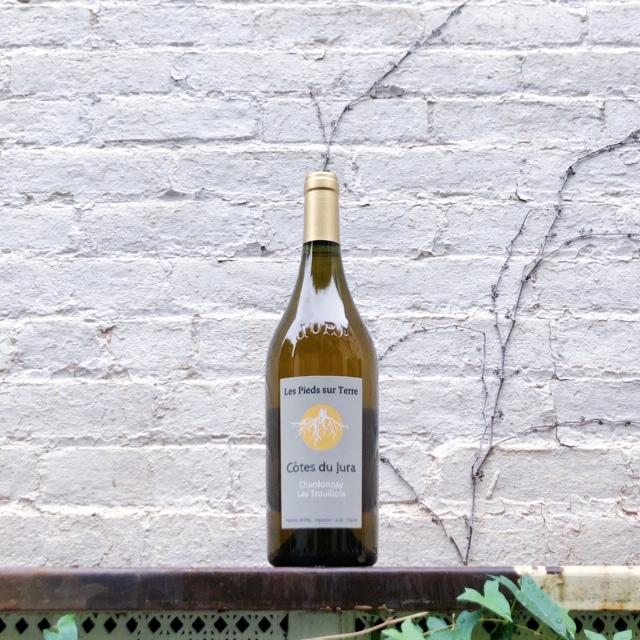 Valentine Morel - Chardonnay Les Trouillots 2018
Regular price $45.00 Sale
100% Chardonnay
Jura, France
Just a few years after earning a masters degree in international law, Valentin Morel decided he would prefer making wines inspired by his readings of biodynamic visionary Rudolph Steiner. Valentin studied winemaking in Alsace, where he was introduced and influenced by natural winemakers like Pierre Frick and Bruno Schueller. In 2014 Valentin joined the family domaine.
Valentin's grandfather operated a sawmill in Poligny, one of the traditional "metiers" in this forested region. After retirement in 1978, he decided to plant 10 hectares of vineyards with his son Jean-Luc. From 1978 to 1985, they sold off grapes to the local co-op, and in 1985 they began bottling their own wines. Jean-Luc had long involved with the local "Confederation Paysan", and in 1999 stopped using herbicide and began plowing all of the vineyards. This literally laid the groundwork for the conversion to biodynamic agriculture when Valentin joined the domaine and produced his first vintage in 2014.
All of the wines are produced with natural yeast, and homeopathic doses of sulfur - 1g during the crush, and 1-2g at bottling.
Chardonnay Les Trouillots and Pinot Noir Les Trouillots were produced with zero sulfur during production and bottling. To learn more about Valentin and his domaine, check out his website.