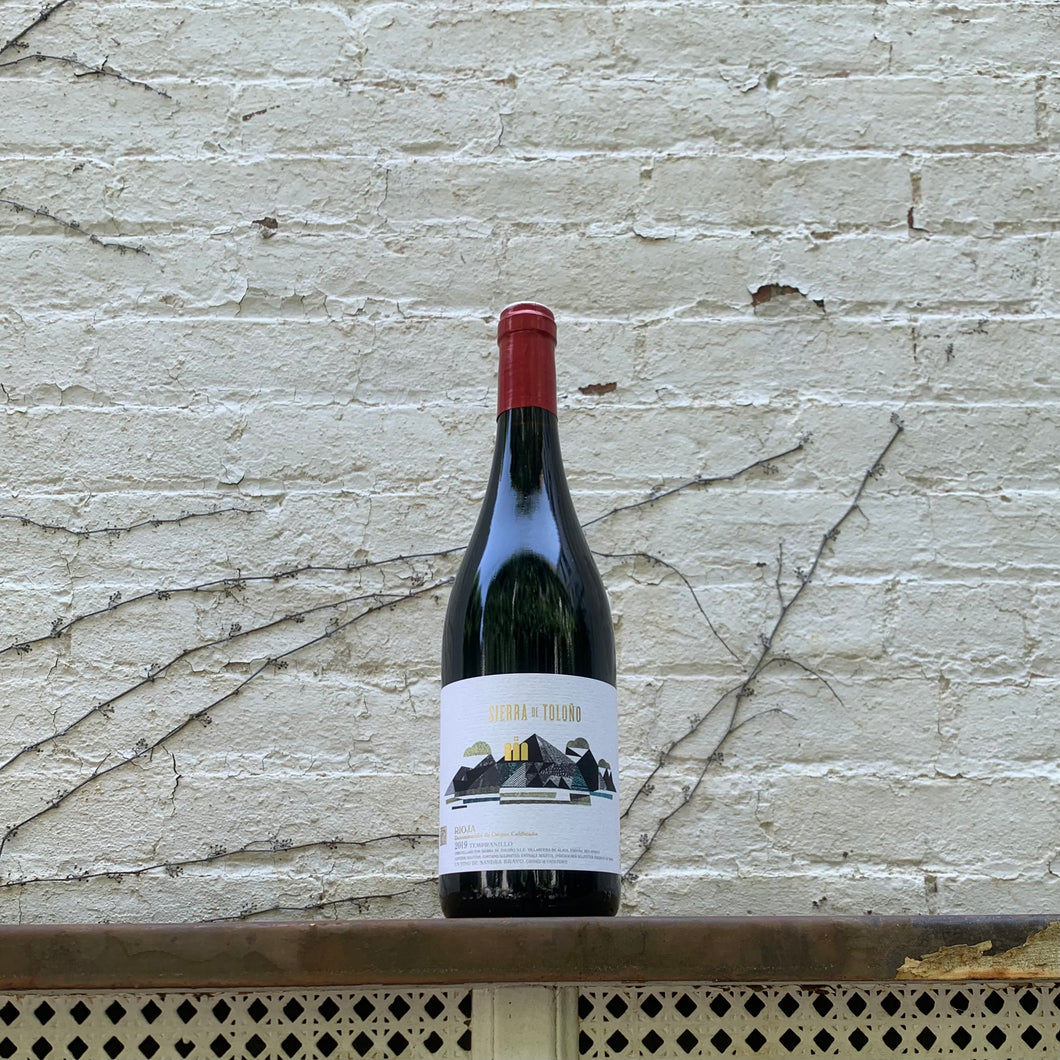 Sierra de Toloño, Rioja Tempranillo 2020
Regular price $23.00 $23.00 Sale
100% Tempranillo

Organic
Rioja, Spain
From the importer-
High up in the foothills of the Sierra de Toloño, in Rioja Alavesa, Sandra Bravo works in some of the oldest, and highest altitude vineyards in Rioja, growing Garnacha, Tempranillo, Viura and some Graciano. This young winemaker who worked in France, New Zealand, and Italy before coming back to her native land translates the mountainous landscape into pure and expressive wines.
She has a small winery in Villabuena de Álava, where she works with steel, anforas, and old wood. From that area she also work on various micro-plots, being able to harvest multiple varietals from micro-terroirs that together form a fresh, beautiful image of the area. 
Rencetly, Sandra Bravo and her wines have been gaining a lot of traction within Rioja due to her "hands-of" approach and the freshness of the terroir. In 2019 Tim Atkins named her the "Best Young Wine Maker" in 2019 and raved about "her talent, enegy and work ethic," which are embodied in her finished products. Sandra explains "I am trying to be invisbile in the winery" emphasising the freshness and authenticity of the grapes beign used. 
100% Tempranillo from a high-altitude (600-750m) vineyard.  The grapes are 100% destemmed. Alcoholic fermentation is spontaneous and takes place in tank; the wine then spends a year in neutral French oak (225-L). No fining or filtering.
On the pallate we recieve red fruit notes with a slight floral and spicy notes. Well rounded with great acidity.