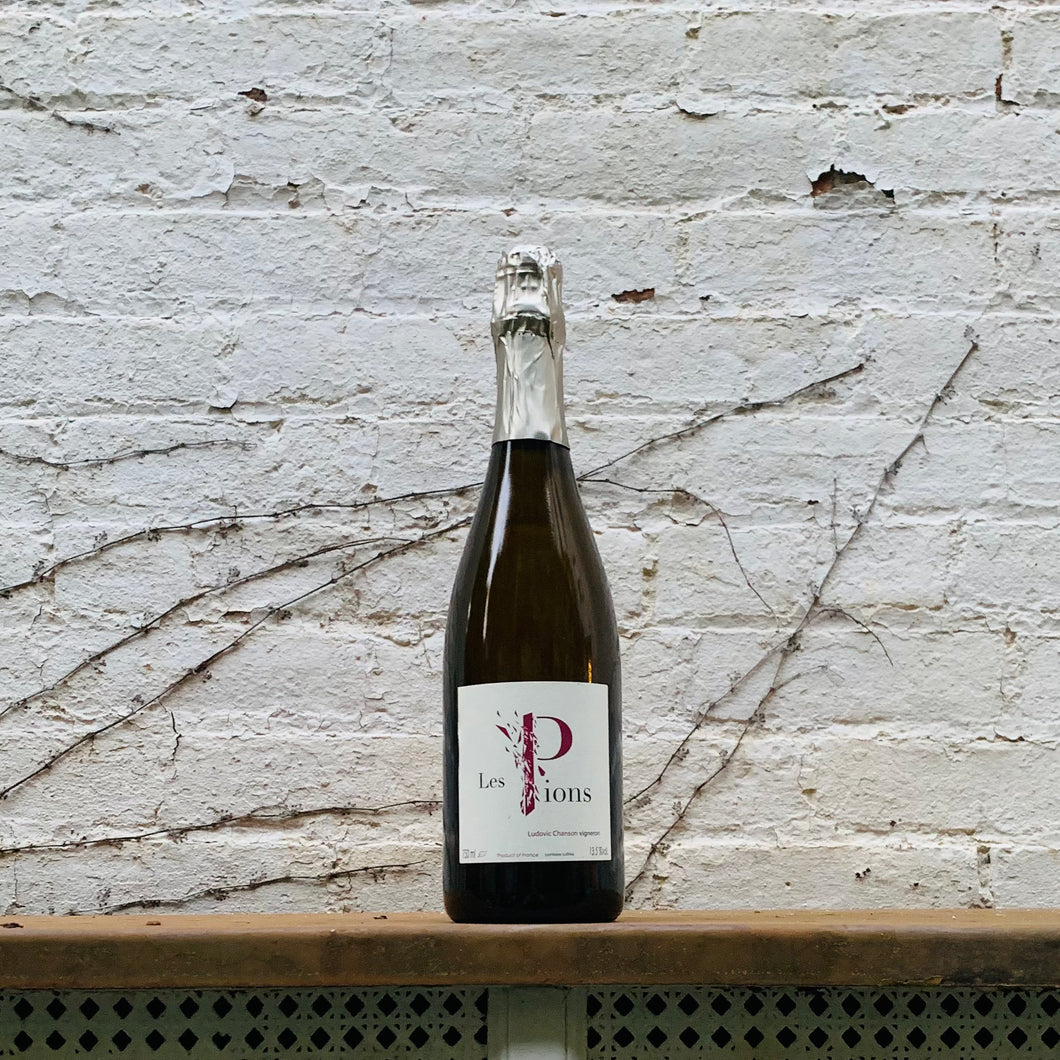 Ludovic Chanson Montlouis-sur-Loire Les Pions 2020
Regular price $29.00 Sale
100% Chenin Blanc
Organic
Loire Valley, France
From the importer-
During one of our first visits to France in 2009, we had the pleasure of meeting Ludovic Chanson, a good friend of Frantz Saumon. Ludovic had just purchased and taken over a nearby estate from previous owner and retiring winemaker, Alex Mathur, after having a previous career in pharmaceutical research. He had yet to produce any wine, but we were hopeful. By the time we got to taste them in 2011, we were sad to hear that he had already been courted by another US importer. But, these things happen. Our friendship remained solid, and we continued to visit and taste with him whenever we were in town to see Frantz. And now, after seven years, we are thrilled to finally to be working with him.
The estate now covers 6.2 hectares, 5 of them planted to planted to Chenin Blanc, the rest planted to Chardonnay and Sauvignon Blanc, on the plateau near the village of Husseau (about a five-minute drive outside of Montlouis). Soils here are very clay heavy with a deep limestone base; many of the parcels are littered with silex and flint. The average vine age is 40 years-old and the estate was converted to organic farming in 2006, before Ludovic took over, and he has since achieved organic certification. Harvesting is done by hand in small baskets in one pass for the Sauvignon Blanc and Chardonnay, and multiple passes for the Chenin Blanc, depending on the cuvée for which the grapes are being picked. 
Ludovic's pétillant originel (Montlouis AOC now allows what they call pétillant originel if made using Chenin Blanc, otherwise known as pétillant naturel). Made from young-vine Chenin. This is the serious stuff. Long, textured, and precise. It marries vivid fruit with intense minerality and verve. Beautiful bubbly wine.