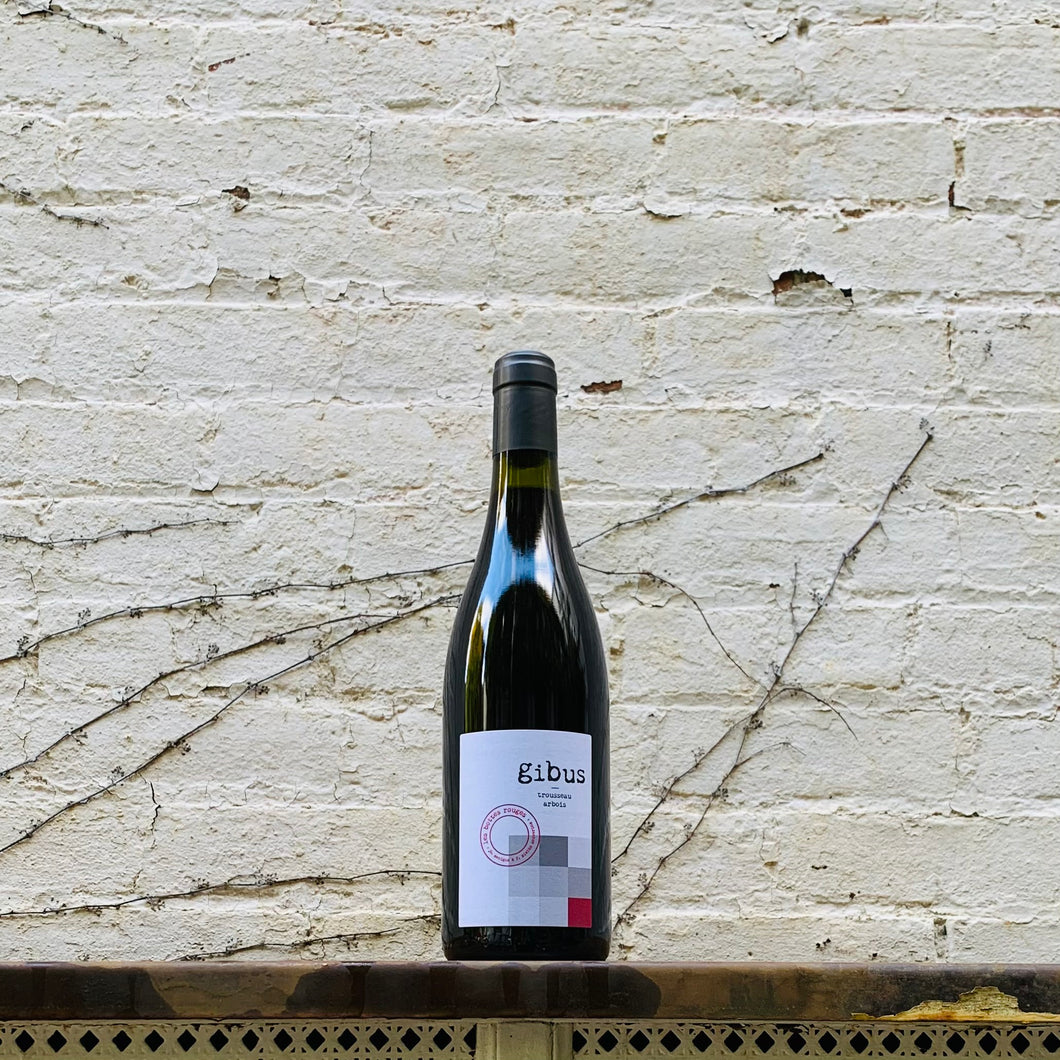 Les Bottes Rouges, Arbois Gibus 2018
Regular price $55.00 Sale
100% Trousseau
Organic
Jura, France
From the importer-
Jean-Baptiste Menigoz began his career not as a winemaker, but as a teacher in Arbois working with special needs children. During this time, he became fixated on natural winemaking, no doubt with influence from his good friend and fellow vigneron, Raphael Monnier, who is also part of the Selection Massale family. Jean-Baptiste went about living this double life for ten years or so, devoting all of his free time away from school to working in the vines. It wasn't until an apprenticeship with Jura-master, Stéphane Tissot, and some encouragement from Raphael, that he decided to bite the bullet and commit fully to trading his classroom for his vineyards.
​
After a couple vintages on his own (with the help of his wife, Jacqueline), he was joined by Florien Kleine Snuverink in 2014, who is originally from the Netherlands. A long-time proponent of natural wines, she used to own the famed Café Schiller in Amsterdam before moving to the Jura to learn winemaking. After interning for a couple of years, she played around with the idea of purchasing vines of her own before ultimately deciding to become a partner at the estate and share all of the duties with Jean-Baptiste.
At the beginning he began to acquire parcels in both Arbois and Abergement, which are quite possibly the closest vineyards in the Côtes de Jura AOC to Arbois. His big break was when he was afforded the opportunity to secure 2.5ha of vines, and he has steadily grown the estate to its current size of seven different plots of vines, comprising 7ha total. Soils in his parcels range from limestone in some, to various types of heavy clay and marl in others. Strict organic principles were applied from the beginning, and experiments with biodynamic treatments are ongoing based on each vineyards individual needs.
Keeping with his experimental tendencies, Jean-Baptiste makes a wide array of wines. The overarching theme is quite simple: native yeasts, no fining or filtration, depending on the cuvée, and low- to no-suplhur. As Jean-Baptiste says, "We make the wines that we like to drink ourselves."