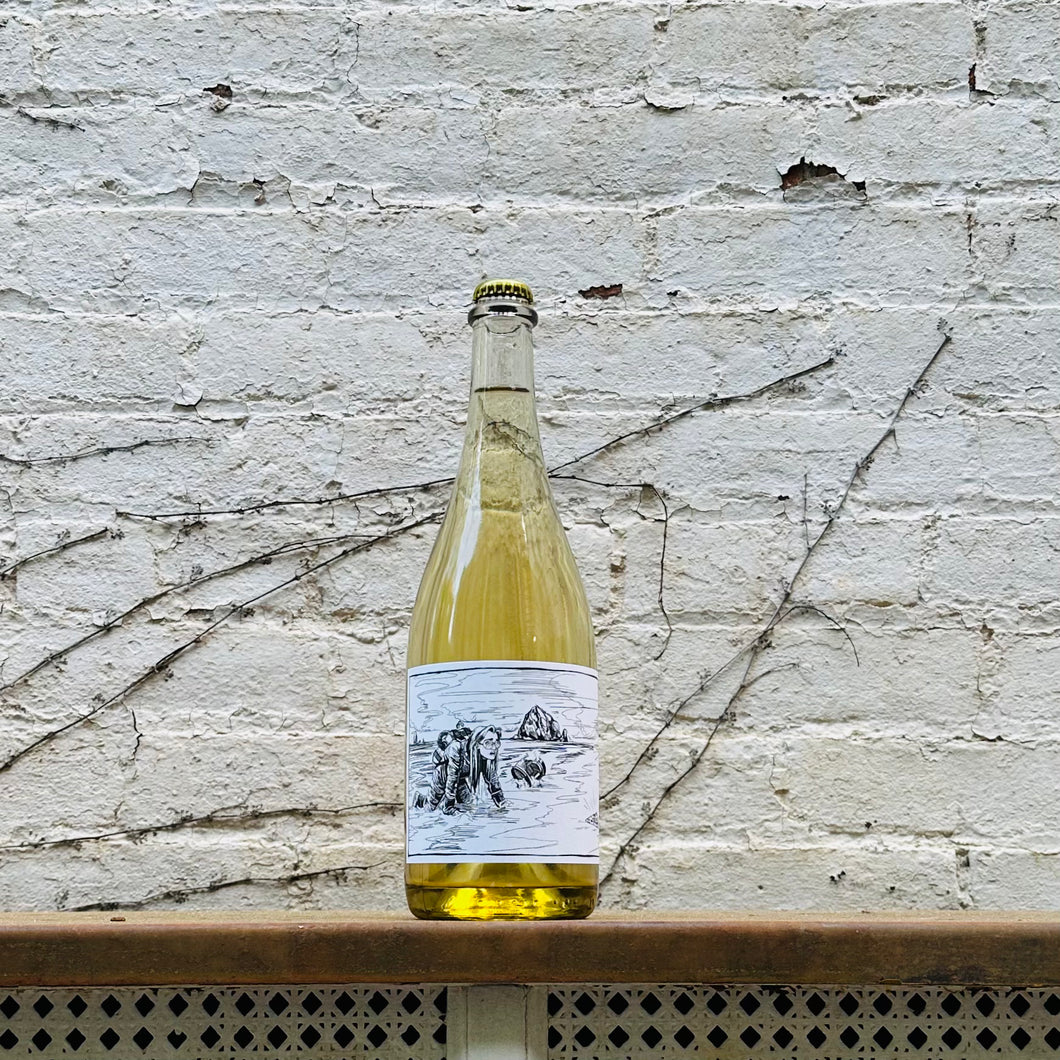 Fossil & Fawn Pet-Nat 2022
Regular price $35.00 Sale
he 2022 Pet-Nat is composed of equal parts Pinot Blanc and Riesling, with a small addition of Niagara (<1%).
Organic
Wiliamette Valley, Oregon, USA
The Pinot Blanc is from Resplendor Vineyard, an organically farmed site in Yamhill-Carlton with plantings that date to the late 1990's.The Riesling, from Sunnyside Vineyard, are from 51-year old vines and provide an aromatic base to the wine. The Niagara fruit was harvested from a friend's backyard vineyard, jokingly called 'Lent's Monopole'. The Pinot Blanc and Riesling were direct-pressed, and the Niagara fermented carbonically for 10 days before being added back to the blend. Bottled unfined/unfiltered. 10.5% abv.
Fossil and Fawn started out as a completely reasonable idea in the late summer of 2011, and quickly spiraled into a much more complex, frustrating, terrifying, and unbelievably rewarding venture.  Jim Fischer and Jenny Mosbacher began with the notion of making a small amount of wine from their family vineyard, Silvershot (formerly Crowley Station) as a single-site bottling, simply because no one else had done that before.  The plan was to have a nice example to show to potential buyers of the Pinot Noir and the Pinot Gris grown there.  Somewhere along the line they figured that for all the effort, they might as well make it an official wine label, and Fossil & Fawn was born!