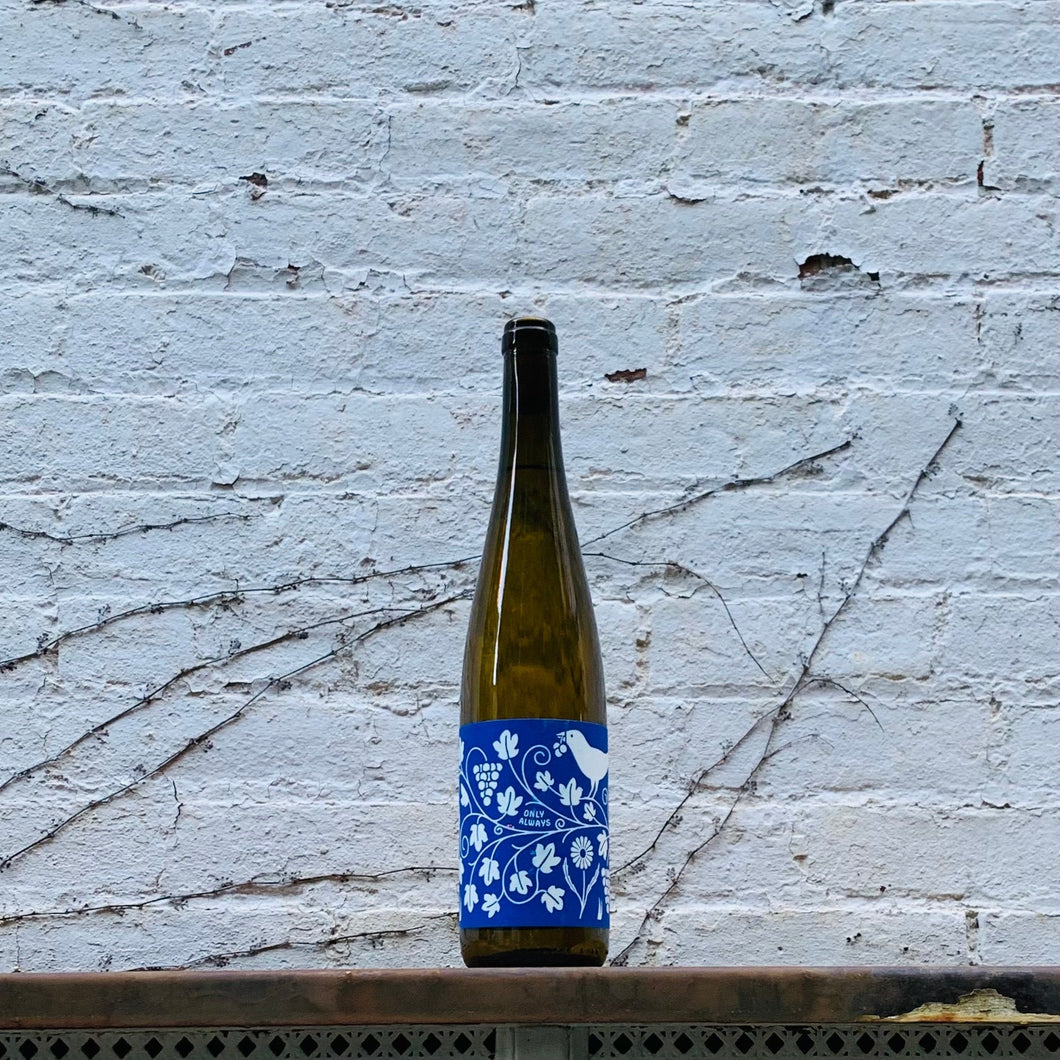 Fossil & Fawn, Only Always Sunnyside Vineyard Willamette Valley 2022
Regular price $31.00 Sale
Pinot Auxerrois, Gewürztraminer, and Riesling
Organic
Williamette Valley, Oregon, United States
From the distributor-
Fossil & Fawn is the project of Jim Fischer Jr. and Jenny Mosbacher. Originating from Jim's family vineyard, Silvershot (formerly Crowley Station), located in Eola-Amity Hills AVA, it is the careful study and experimentation of a single place. While their vineyard has become a familiar single-vineyard designate thanks to early supporters such as Brianne Day, it was only recently that they began bottling estate wines under their own label. They presently make their wine in a little town called Gervais, Oregon, subletting space from Scenic Valley Farms.
Though the Fischer family has lived at the Silvershot property since the 1970's, it wasn't until 1999 that they began planting their home vineyard. They hand planted 15 acres of own-rooted vine cuttings, gathered from neighboring heritage vineyards, in soils comprised of ancient marine sediment, Ogliocene sandstone and fossilized seashells. While winemaking is handled by Jenny and Jim Jr., viticulture is handled by Jim Sr. Silvershot is both dry-farmed and sustainably managed.
Since the 2011 vintage, Jenny and Jim Jr. have been producing tiny batches of fascinating wines from this singular place as well as vineyards that are farmed with similar philosophies. They are at once a celebration of tradition and a riveting look at the future.
In the cellar they keep it simple: Native fermentations, no additions, no adjustments, all neutral oak, no filtering, and no fining.