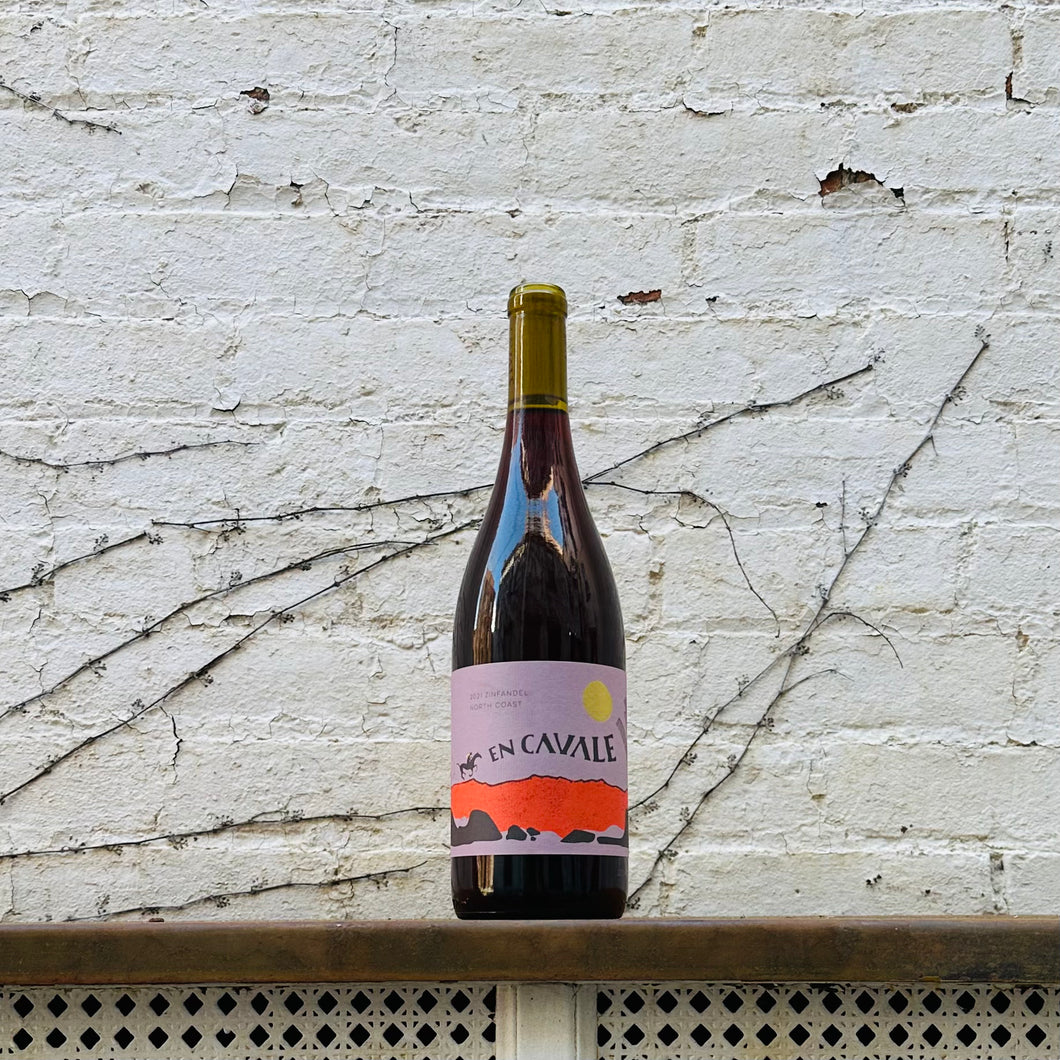 En Cavale North Coast Zinfandel 2021
Regular price $32.00 Sale
100% Zinfandel
Organic
North Coast, California, United States
En Cavale is a collaboration between our good friends and colleagues (and also both at one point our entire Bay Area sales operation), Wolfgang Weber and Chad Hinds (Methode Sauvage). Their idea was to team up and make soulful, yet accessible expressions of old-school Californian wine with a hat tip to many of their favorite wines from France and Italy. All of the fruit is sourced from organically-farmed vineyards and extreme care is practiced in the cellar with native yeasts carrying out fermentations, sulfur additions kept to a minimum (if any are made at all), and no filtration.
We love zinfandel - if there's any one grape that translates all the California sunshine and spunky spirit, then here she is. The vineyard is tucked in the folded eastern foothills of the Vaca Mountains, not far from a billboard telling passing motorists that they've reached "Suisun Valley - Napa's Backside". Indeed, it's a short jaunt to the I-80 and growing suburbs of Fairfield, but here it feels like old timey California, all country ranches and rolling pastures dotted with coastal oak trees. The Delta isn't far away, and you can trace the runoff through the north-south running valleys, an easy way to imagine the buildup of eroded volcanic matter, clay and bits of serpentine in the local soils.

Inspired by the California claret-style of 1970s/80s zinfandel, we picked these grapes in early September at roughly 24 brix. To bring out the spicy, peppery nature of the grape, we started with a spontaneous whole-cluster carbonic fermentation for roughly one week, followed by a gentle treading to break up the fruit and allow a cap to form on top of the juice. After another week of fermentation with a once-daily treading, the wine was pressed to neutral oak barrels to rest for five months before bottling in late February, 2020. Minimally protective sulfur (30ppm) was added approximately a month before bottling.