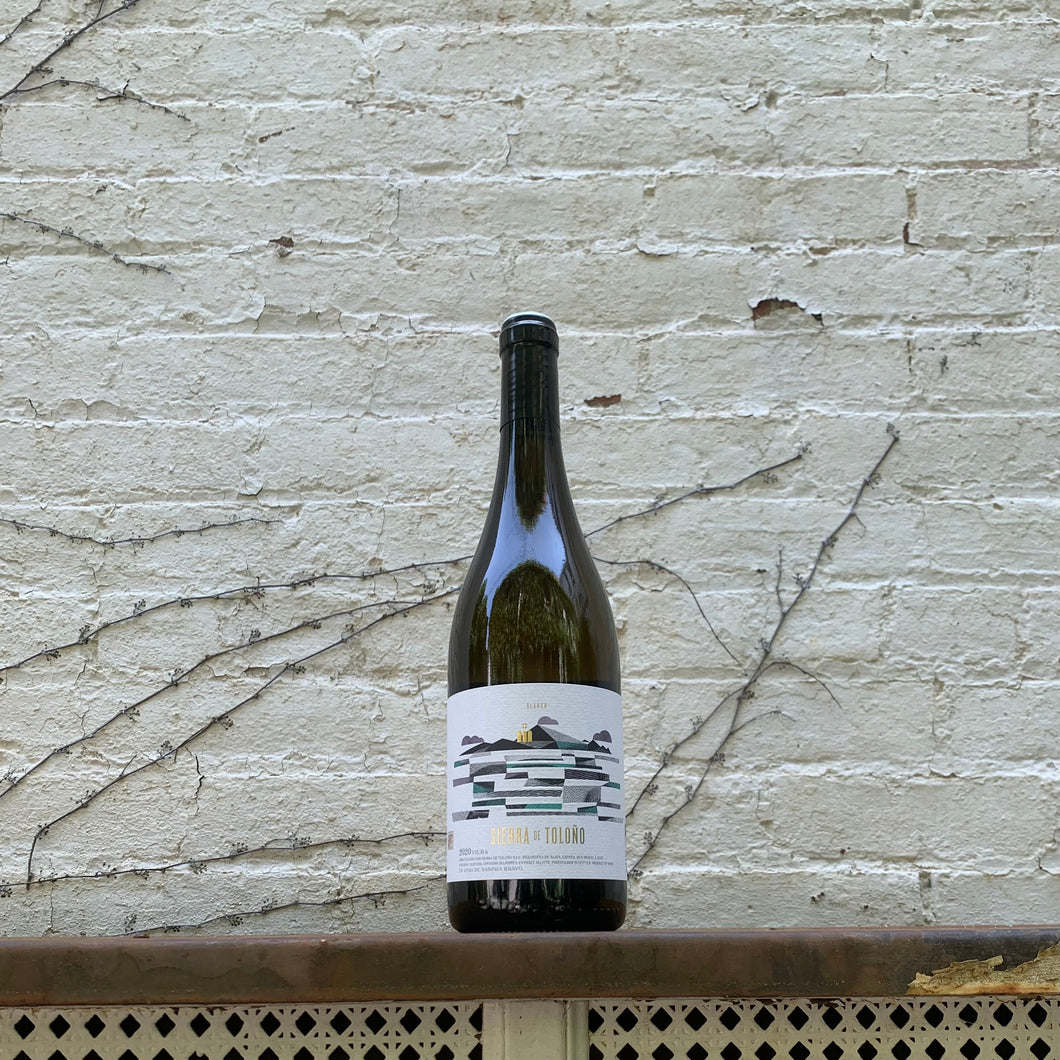 Sierra de Toloño, Rioja Viura Blanco 2022
Regular price $24.00 Sale
100% Viura
Biodynamic
Rioja, Spain
From the importer-
High up in the foothills of the Sierra de Toloño, in Rioja Alavesa, Sandra Bravo works in some of the oldest, and highest altitude vineyards in Rioja, growing Garnacha, Tempranillo, Viura and some Graciano. This young winemaker who worked in France, New Zealand, and Italy before coming back to her native land translates the mountainous landscape into pure and expressive wines.
She has a small winery in Villabuena de Álava, where she works with steel, anforas, and old wood. From that area she also work on various micro-plots, being able to harvest multiple varietals from micro-terroirs that together form a fresh, beautiful image of the area. 
Rencetly, Sandra Bravo and her wines have been gaining a lot of traction within Rioja due to her "hands-of" approach and the freshness of the terroir. In 2019 Tim Atkins named her the "Best Young Wine Maker" in 2019 and raved about "her talent, enegy and work ethic," which are embodied in her finished products. Sandra explains "I am trying to be invisbile in the winery" emphasising the freshness and authenticity of the grapes beign used.
100% Viura—an indigenous variety here—from biodynamically farmed vineyards, She is always the first to harvest, usually around the 3rd week of September, and she decides when it's time by tasting the berries. Minimal treatments are "easy," says Sandra, thanks to the ferocious and non-stop wind in these vineyards. The grapes are 100% de-stemmed and 90% is made in tank; 10% is made in French oak. All is kept on the fine lees until bottling.
On the nose, the wine is very floral with slight "toasted" notes. There is a silky aspect ont he pallet with big acidity which makes for a long finish.