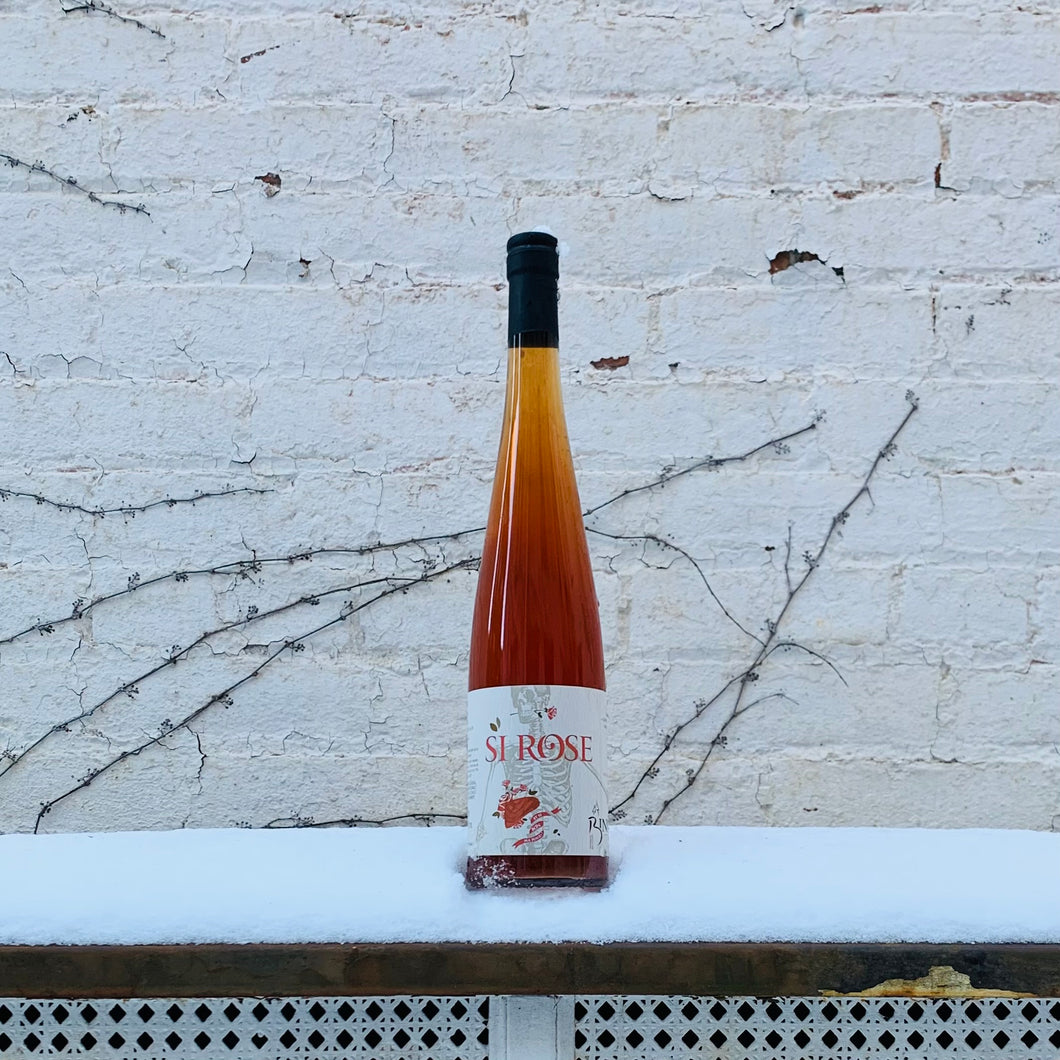 Christian Binner - Si Rosé NV
Regular price $44.00 $44.00 Sale
65% Gewurztraminer, 35% Pinot Gris
Organic, Biodynamic, No Sulfur Added, Vegan
Alsace, France
From the importer-
Blending of two different vintages. The first vintage is vinified with maceration on the skins for 8 months and the second vintage with maceration on the skins for 8 days. Without filtrations and without added sulphites. Aged about 12 months in old centenary oak barrels.
The Binner estate was established in 1770, the family has holdings in two of the most valuable growing sites in Alsace; around the Kaefferkopf Grand Cru and plots in Ammerschwihr. The Binner family owns nine hectares and only six of those hectares are under vine.
The vines average age is 35-years, where 40% of the vines over 60 years old, and with many rows nearing a 100 years of age. Pinot Gris, Pinot Noir, Grand Cru Riesling, Gewurztraminer, Pinot Auxerrois and Muscat make up the varieties utilized by this estimable domaine.
The steep vineyard sites are surrounded by nature, and have been chemical free for nearly thirty-five. The grapes are hand harvested very late for Alsace, early to mid-October, yielding fully ripened fruit that lends to wines that offer a complexity of aromatics and flavors.
In 2012, Christian put the finishing touches on a brand new winery space, with a roof that is covered in soil, sloping up from the Earth and using the ground as a natural form of temperature control. Christian says this has improved the quality of the winemaking greatly, adding stability and resilience to the finished wines. Christian crafts almost every single wine he makes without the use of sulfur, which is particularly striking considering the fact that he makes mostly white wines, which is much harder to do without sulfur. He achieves amazing results, thanks to his years of work in organics and healthy soil in the vines, and long elevage times, many of which take place in traditional very large Alsatian foudres.