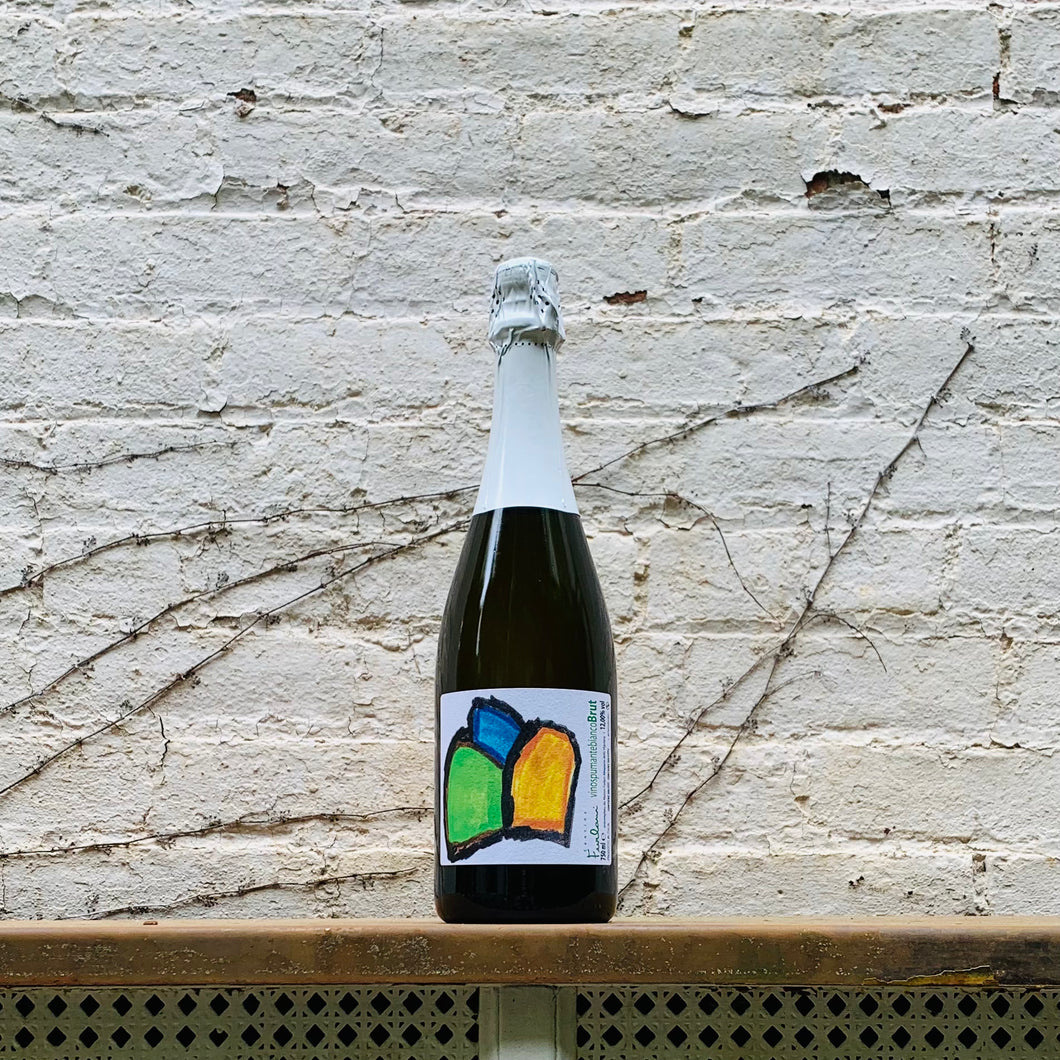 Cantina Furlani, Brut 2019
Regular price $45.00 $45.00 Sale
Pinot Noir/Chardonnay
Organic
Trentino Alto-Adige, Italy
From the importer-
Towering over the alpine city of Trento, at some 700+ meters of altitude, are the tiny parcels of vines tended by Matteo Furlani. Matteo is the current custodian of his family plots high in the Dolomites; he is a fourth generation winemaker.
After studying agronomy, not winemaking (he learned that from his father and grandfather) Matteo set his sights on working his land in the most natural of ways. Chemicals were never a part of what Matteo's predecessors used to tend the vines yet Matteo took an even more rigorous approach, incorporating biodynamic preparations and methodologies in the vineyards today.
Soils are surface clay over schist and broken granite, known as sasso dolomitico, planted in several small parcels surrounding the village of Povo, directly above Trento. Vines are trained in the traditional 'pergola trentina' allowing for proper ventilation, drying and sun exposure. Local varieties are prized above all though there is a small planting of pinot noir and chardonnay used to make the "metodo interrotto" sparkling wines.
Wines are fermented either in cement tanks or small glass demijohns with no temperature control, no yeast, no sulfur. To clarify the wines they are often racked into demijohns during the winter and placed outside in the snow allowing the wine to naturally settle. The "Metodo Interrotto" or Interrupted Method cuvee's essentially refer to an unfinished method champagnoise, bottle refermentation.
Roughly 50/50 pinot noir and chardonnay, these wines were fermented as still base wines, aged briefly until the Spring before they were bottled with unfermented must (conserved from the harvest). Following bottle fermentation they are aged 24 months on the lees; no sulfur, no disgorgement, no dosage.