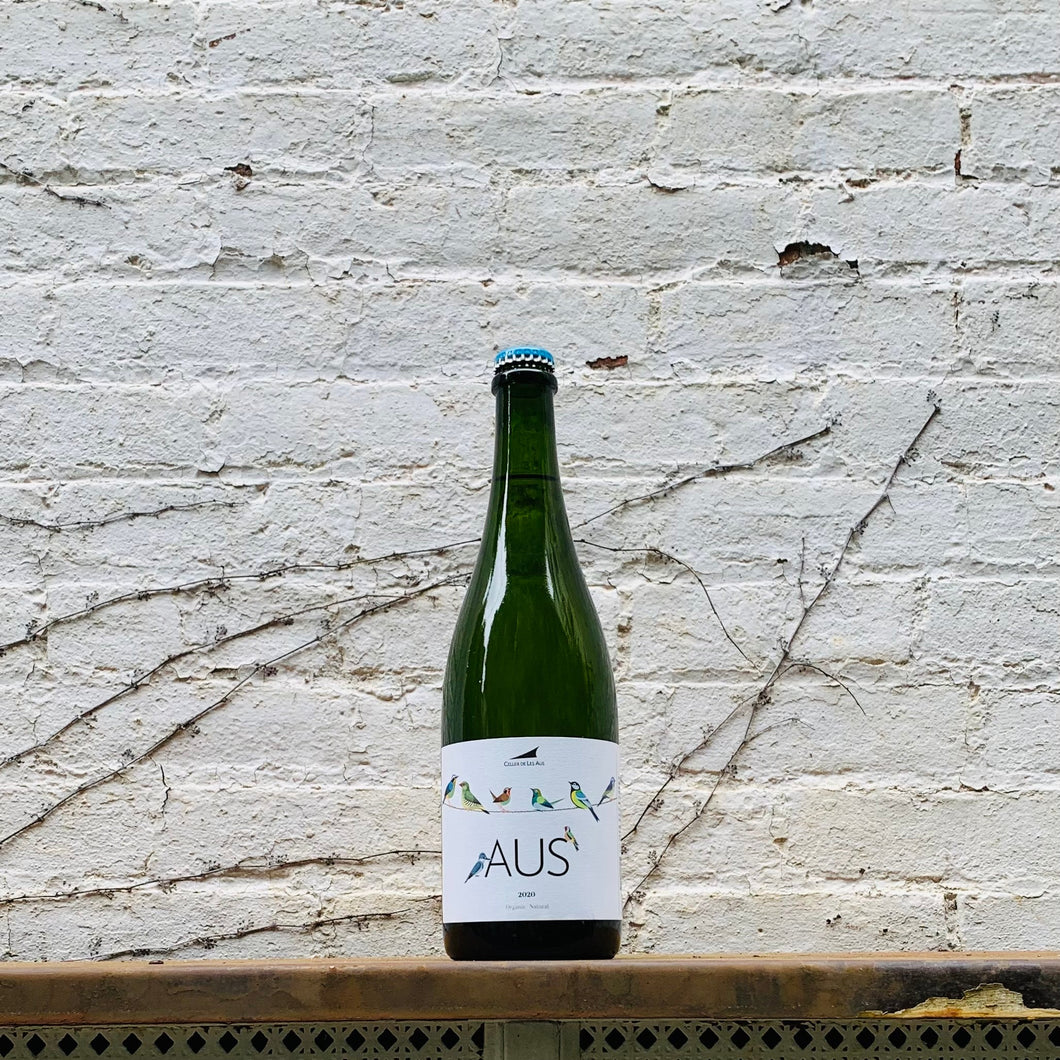 Celler De Les Aus, Alella Aus Pét Nat Ancestral Method 2021
Regular price $32.00 $32.00 Sale
100% Xarel-lo
Catalonia, Spain
Organic/Biodynamic
From the importer-
"We constantly want to improve and delve deeper into organic agriculture, to obtain the purest grapes and wines". A pact with nature. Commitment to the product.
The Pujol-Busquets Guillén family continues its pursuit of offering natural wines and cavas elaborated with low intervention and without added sulfites. A young winery full of experience, with a burning desire to improve and a deep appreciation for exceptional work.
As a tribute to all those who sing their melodies to create the soundtrack of the vineyard, these natural wines and cavas are named after the birds that live in the Serralada de Marina's Natural Park.
PétNat, made from flawlessly healthy organic grapes.After a light pressing and without the addition of sulfites or any other
product through out the process,the fermentation will begin spontaneously at a temperature of15ºC end of fermentation in  the bottle following the Ancestral Method. It goes on the market unfiltered, covered with the same crown cap used during the end of fermentation.
Pale green color and slightly sparkling - lightly cloudy (due to its elaboration method).
Floral (sweet asylum), white fruit (pear, green apple) and herbaceous (fennel) aromas with a subtle background of green almond.
Light and refreshing on the palate with electric and pleasant bubbles. Floral, white fruit and green almonds notes, recalling the perceived aromas.