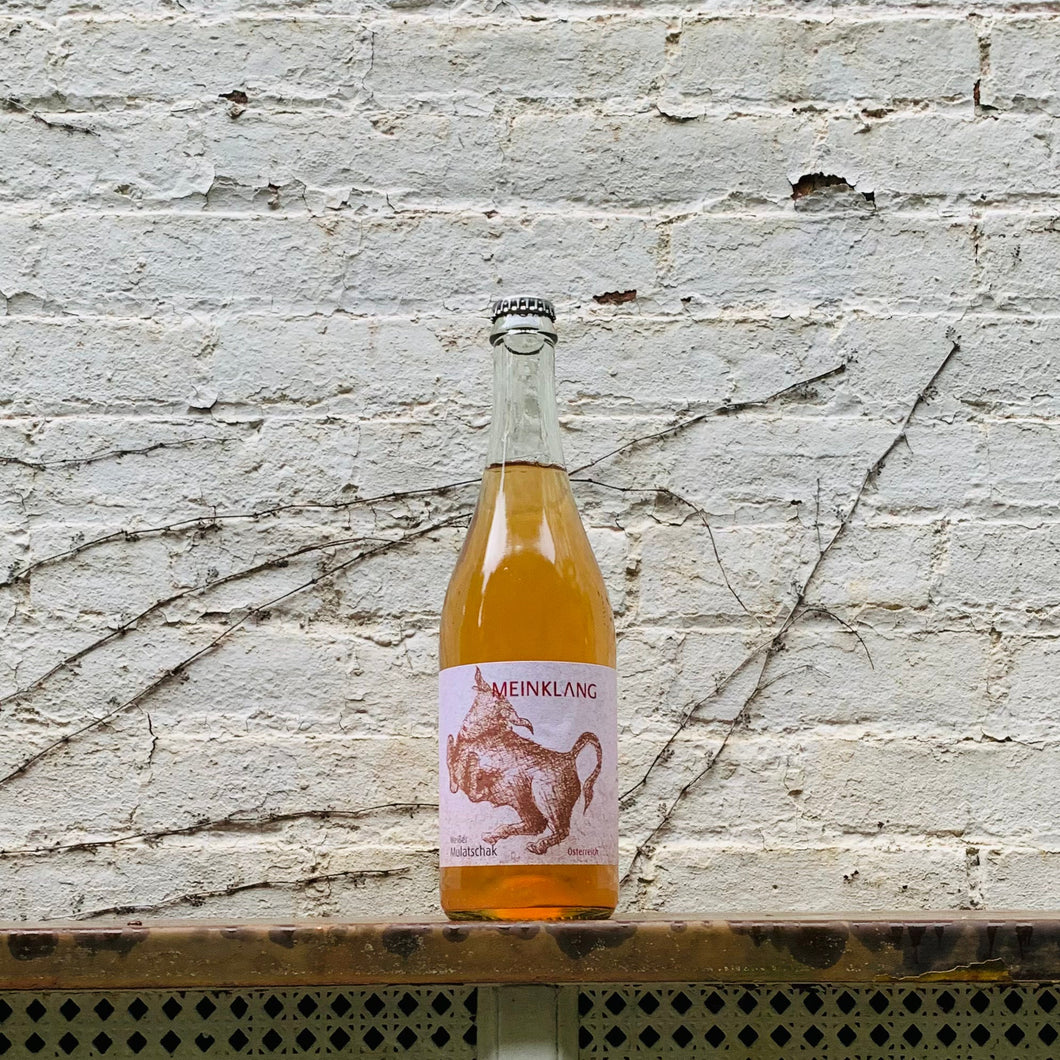 Meinklang, Österreich Weisser Mulatschak 2022
Regular price $22.00 $23.00 Sale
Welschriesling, Pinot Gris, and Traminer
Biodynamic
Burgenland, Austria
From the importer-
The Michlits family runs the Meinklang farm which is a wide and varied Demeter-certified agricultural operation cultivating a number of different crops as well as raising 300 Angus cattle. The estate represents what used to be common practice everywhere in the Pannonian countryside: a mixed farming operation, managed by extended family. The wine estate is well integrated into the farm and lead by Angela and Werner Michlits.
Meinklang is an original, family-run mixed farm, set in the middle of the World Heritage Site of the National Park Neusiedlersee, on the Eastern side of the Neusiedlersee Lake, bordering directly on the Hungarian lowlands, where life's diversity and complexity are celebrated.
This farm functions much like an organism, relying not only on the people but also on the local herd of cows which contributes in an essential way with their natural and invaluable fertilizer.
The farm's diversity is enriched by ancient grains such as spelt, farro, and einkorn wheat, as well as the fruit orchards and vegetable gardens, meadows of wild herbs and flowers, and the elegant charm of the grapevines.