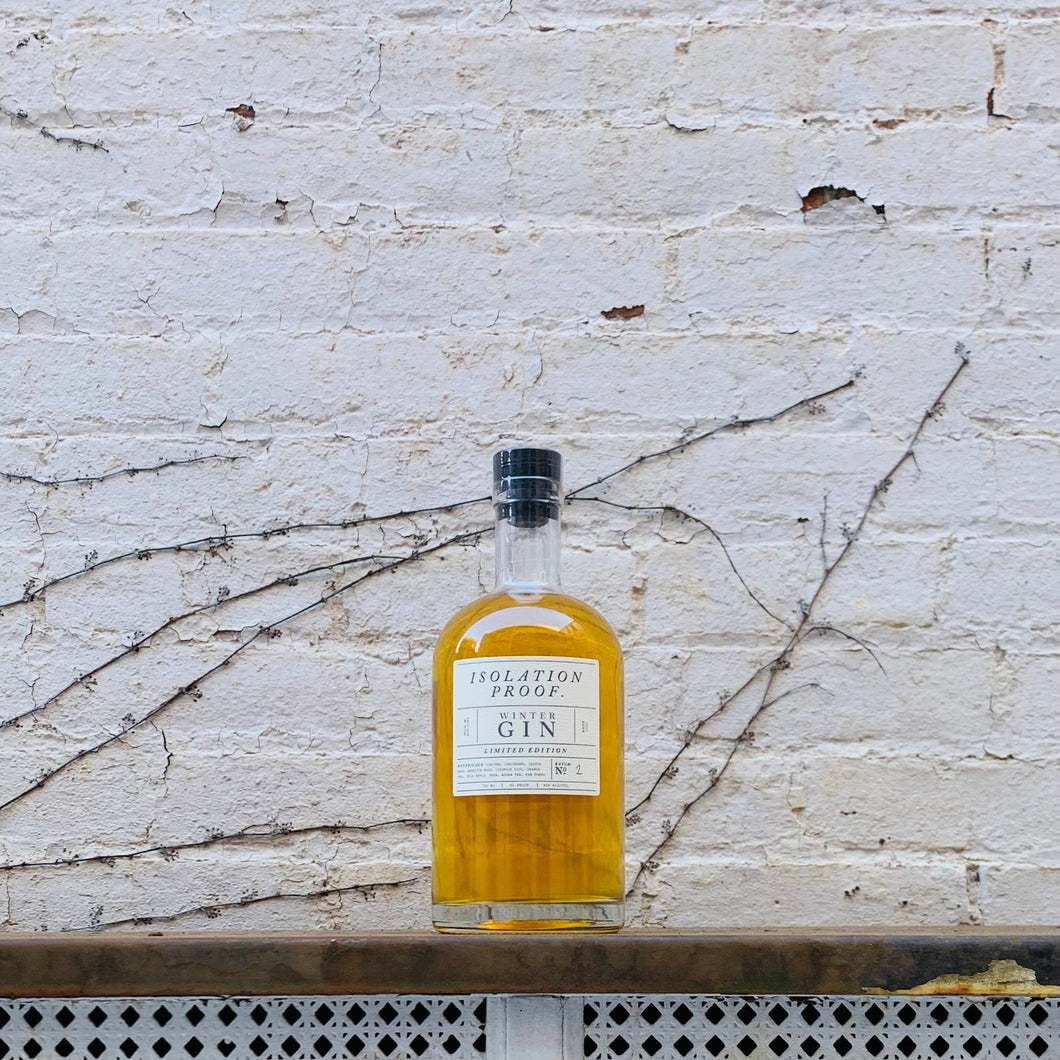 Isolation Proof Winter Gin 750ml
Regular price $55.00 $55.00 Sale
Winter gin botanicals: juniper, coriander, cassia bark, angelica root, licorice root, orange peel, wild apple, pear, assam tea, and raw honey
Isolation Proof was born in 2020 in a wooden barn in Bovina Center, NY in the Western Catskills. It began as our desire to make a sustainable product that we could touch, smell, taste — and most importantly — share. We started making gin and never looked back.
Each batch is distilled in our wooden barn, using mineral rich spring water from our hillside. Over 80% of our ingredients come from New York State, and any ingredients that we can't source locally are organic and sustainable.
We set out to make the kind of gin that we wanted to drink: a no-nonsense, spirit-forward cross between a London Dry and New American style gin. Isolation Proof is earthy and spicy, with a backbone of sweetness from organic licorice and orange peel, and a signature peppery finish from cubeb. It's versatile in cocktails and extraordinarily sippable by itself.
Our production process is intentionally low intervention (no chill filtering, etc.) We love the natural minerality that comes through in our spring water, and the temperature fluctuations that occur in our uninsulated barn. The result of working with these conditions is a living, breathing gin that reflects the time, place, and conditions under which it was made.