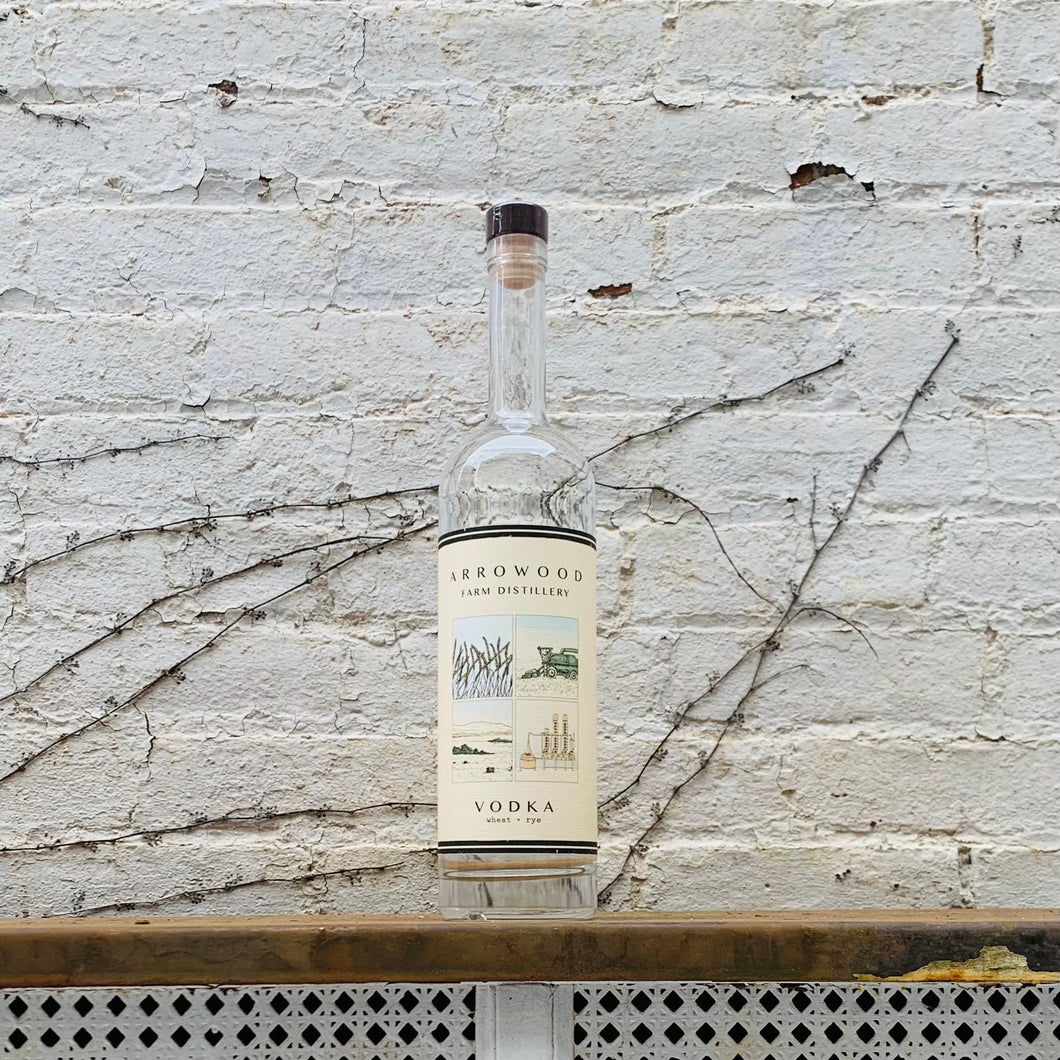 Arrowood Farms Vodka 700ml
Regular price $35.00 $35.00 Sale
Produced in Accord, NY
"Local" isn't a word we slap on a label, it's how we stay true to ourselves and our mission. It's how we minimize our carbon footprint while supporting our community.
We distill with spring water from our farm, using wheat, rye and corn grown right here in the Hudson Valley by growers who are genuine partners. We are proud of these ingredients and make sure you can taste them. By distilling on the grain, our spirits yield a full body and a unique flavor that truly reflects time and place. That flavor showcases the Hudson Valley. It is our home. Arrowood Farm Distillery spirits are made with New York State ingredients and are never blended.
Beautifully simple: Water. Yeast. Grain. Arrowood's vodka is handcrafted in small batches with local ingredients. Distilled from grain, on the grain.