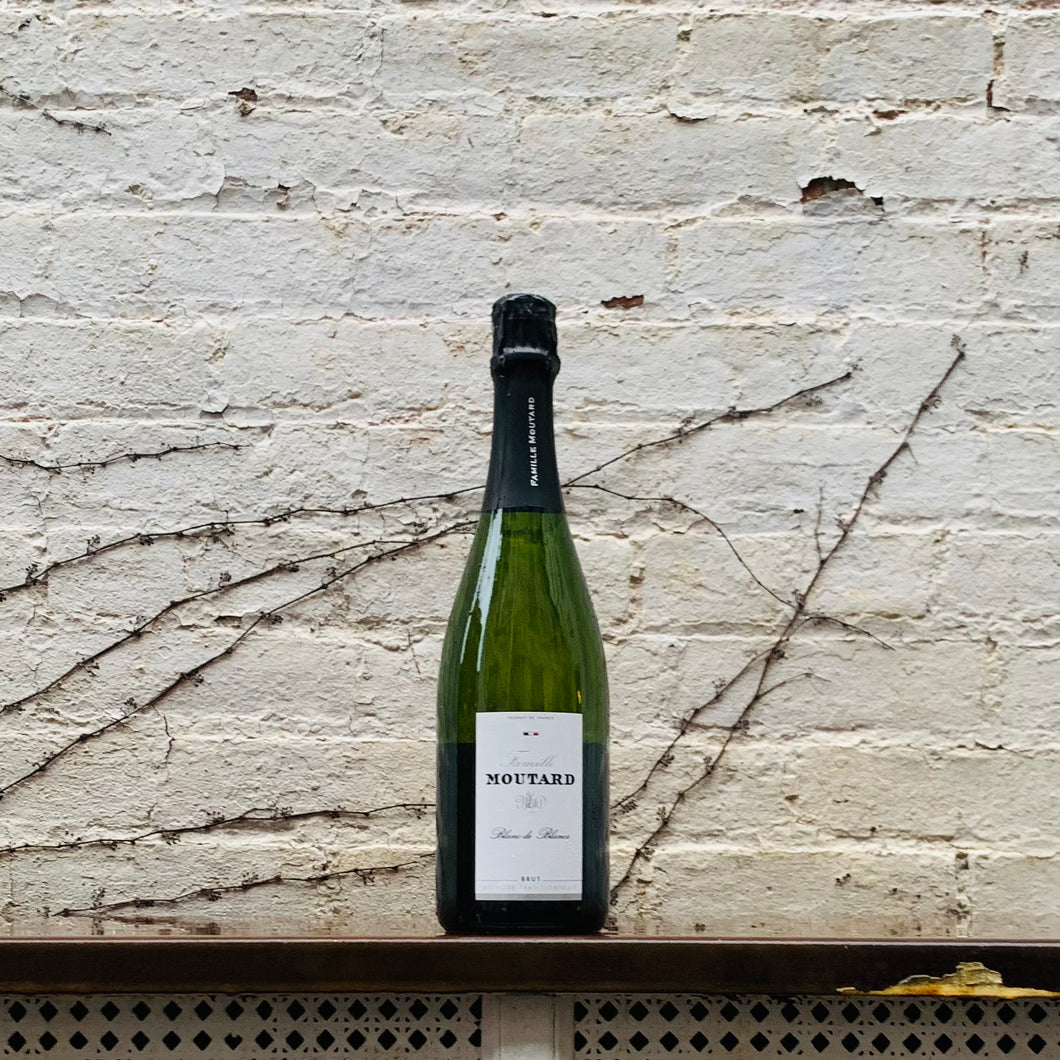 Domaine Moutard-Diligent, Bourgogne Brut Blanc de Blancs Méthode Traditionelle NV
Regular price $21.00 $21.00 Sale
100% Chardonnay
Burgundy, France
For the fourth generation which is quietly preparing to take the company's reins, best practice has been to go elsewhere to prove their skills.
Great Britain, USA, China, New Zealand, Tasmania or South Africa, everyone has travelled and got involved in projects with foreign contacts or sometimes in other roles without a direct link with the company.
Each experience has deepened their technical skills, their understanding of the markets where they have been able to take away the benefits for the Moutard winery.
There is no birthright here. Between brothers and cousins, the jobs have been distributed based on skills. When you know someone well, it is easier to identify their qualities, faults and values. Respect is also an essential value for the success of the company.
This is why all members of the Moutard family look in the same direction: development and creating cuvées in their image of perfectionism and their love for their job.
A good farmer, Francois' practices in the vineyard are sustainable. All the fruit is harvested by hand. Gentle pressing, primary and MLF, 50% in stainless steel vats and 50% in 228L neutral barrels. No additions, with the fermentations occurring naturally. Lees aging for 8 months minimum prior to bottling. Minimal fining, filtration, and sulfur additions with the aim to preserve the character of that particular vintage.