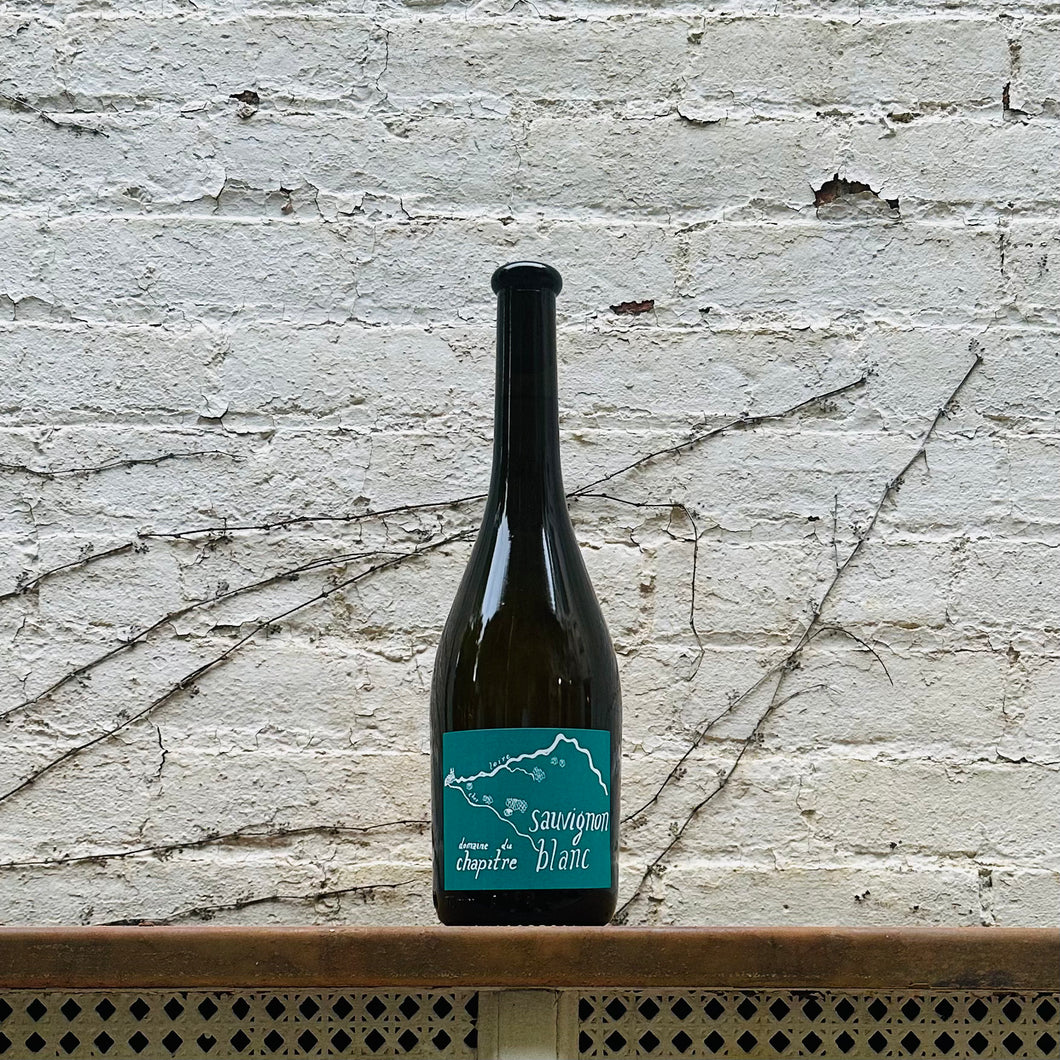 Domaine du Chapitre, Touraine Sauvignon Blanc 2021
Regular price $26.00 Sale
100% Sauvignon Blanc
Sustainable/Practicing Organic
Touranie, Loire Valley, France
The Domaine du Chapitre is managed by siblings Maryline and François Desloges. The vineyard is based in Saint Romain sur Cher (Loir and Cher) in the Loire Valley and was founded at the beginning of the XIX century by their ancestors. At that period of time, farmers used to cultivate cereals, raise cattle, and plant vines for local consumption.
François made his first "vendange" in 1982 and Maryline joined the vineyard a couple of years later. As 5th generation winemakers, their aim is to produce high quality wines reflecting the specific terroir of Touraine and Touraine Chenonceaux. The team is also comprised of François's son Valentin, the 6th generation of winemaker. Valentin is in charge of the vineyard and the winemaking with his father. He returned to the domaine after working for different renowned winemakers : Vincent Sipp in Alsace, Todeschini Family at Château Mangot in Saint-Émilion, Thierry et Paul Pillot in Chassagne-Montrachet and Raphaël Coche at Coche-Dury in Meursault.
The Domaine du Chapitre manages 28 hectares of vines (15-45 year old vines) in two AOP: Touraine and Touraine Chenonceaux, both on the bank of the Cher river. The terroir is made of different soil types amongst the three towns where the vineyards are planted (Saint Romain sur Cher, Saint Aignan, et Noyers sur Cher). Sand with flint is dominant on the bank side of the Cher river while clay and limestone is found further North. The vineyards are at an altitude of 120m with an oceanic climate of fresh, cooling winds coming from the west.
The Domaine du Chapitre Vineyard has been practicing sustainable farming for many years, and will start the organic certification in 2022. For example, they have are using soft tillage, they are letting more land go uncultivated and have increased biodiversity with beehives throughout in the vineyard. The grapes are picked and sorted at the winery in Saint Romain sur Cher. The yields are between 35 and 45hl/ha. The Sauvignon Blanc grapes are cold soak before pressing. A pneumatic pressing machine is used for all the wines. The wines are lightly filtered and sulfur is added in low quantity before bottling.