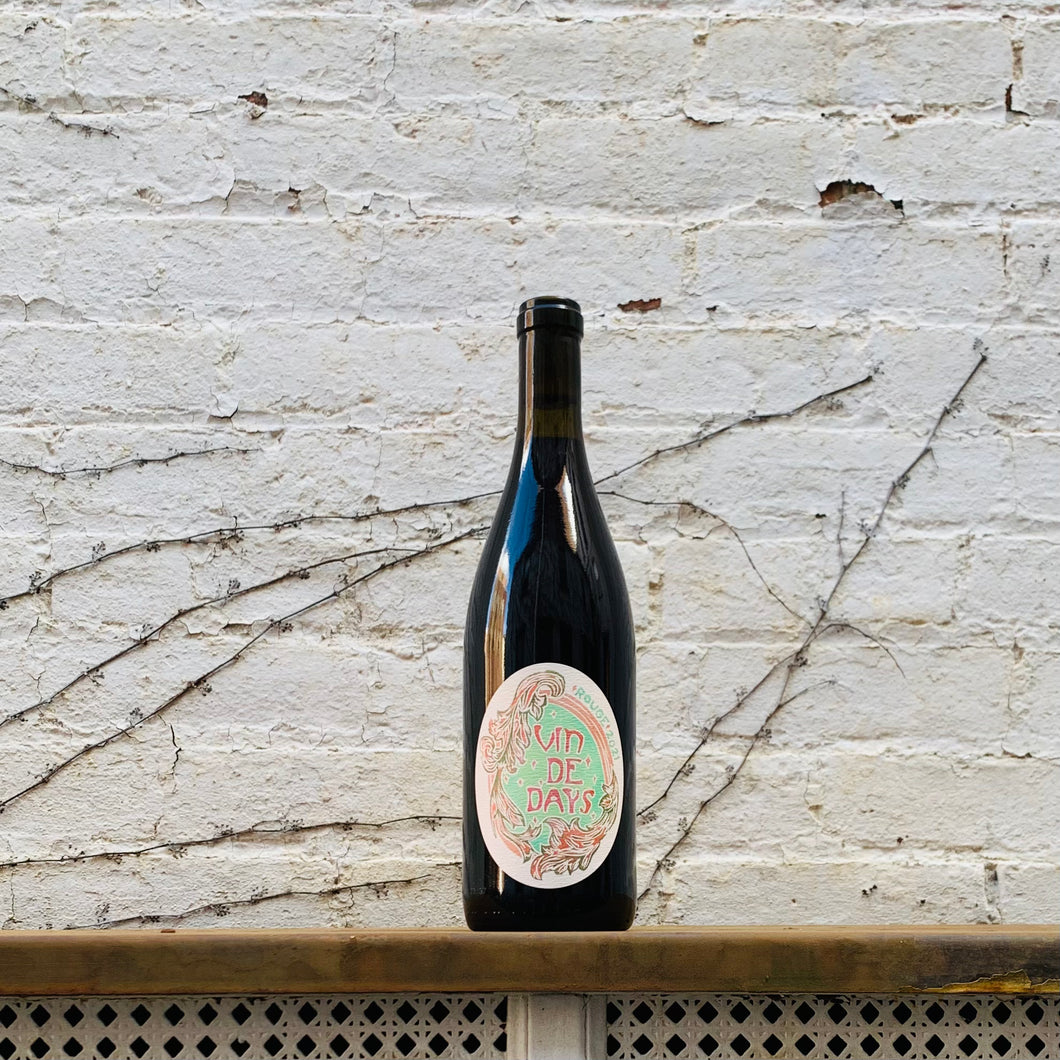 Day Wines, Vin de Days Rouge Willamette Valley 2021
Regular price $32.00 $32.00 Sale
Pinot Noir 83%, Pinot Meunier 13%, and Pinot Gris 4%

Organic
Williamette Valley, Oregon, United States
From the distributor-
Wine came into my life when I was young and, like falling in love with anything or anyone, it happened without intention or direction. When I was 16, our family moved to the Willamette Valley, where I spent days driving through the burgeoning wine landscape. I was immediately attracted to the vineyards–they seemed so exotic and foreign to me. I loved their orderliness and vibrancy.
In my early 20's, as my curiosity surrounding wine continued to grow, I worked as a bookkeeper and saved money to cure an intense case of wanderlust. I traveled throughout the world's wine regions for almost two years, documenting the wines I tasted and asking as many questions as I could. When I came home in 2008, I was decided on becoming a winemaker.
After studying at Chemeketa Community College and working in France, New Zealand and Argentina, I returned to Oregon and set out to work and learn every angle of the wine business. I worked for producers who were making wines in ways I wanted to: The Eyrie Vineyards, Brooks Winery, Grochau Cellars, Belle Pente, and Scott Paul. I also worked at Storyteller Wine Company, learning the retail side of the wine world, and then as a server at Le Pigeon and Little Bird Bistro. I also sold barrels for Bordeaux cooperage, Saury, which allowed for many opportunities to listen and learn from winemakers throughout the Willamette Valley.
In 2012, a friend in the Valley asked if I was interested in buying some fruit from his family's vineyard. I decided it was the right time to get started and made 125 cases of single vineyard Pinot noir. The wine was noticed by distributors in Chicago and New York City, and I was lucky to be invited to pour at the RAW Natural Wine Fair in London. Since that first vintage, Day Wines has grown from 125 cases in 2012 to 5,000 cases in 2017. Day Wines are now distributed in twelve states and three countries.