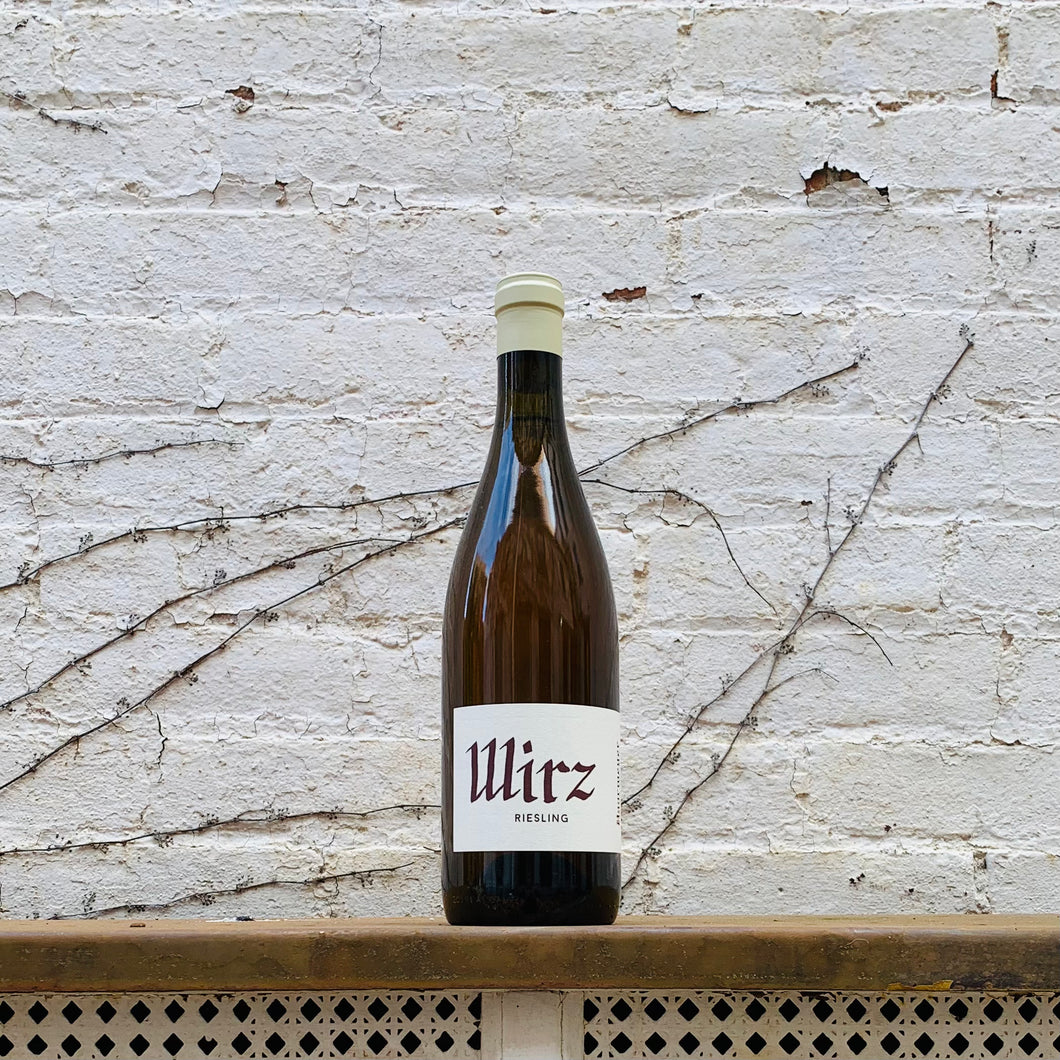 Haarmeyer Wine Cellars Riesling Wirz Cienega Valley 2020
Regular price $34.00 $34.00 Sale
100% Riesling
Organic
Cienega Valley, California, United States
From the distributor-
Haarmeyer Wine Cellars is a family team - Craig, Alex, Kelly, and Marian Haarmeyer. Started in 2008 with fruit from a vineyard near the town of Galt, CA, Craig was interested primarily in making wines using Spanish and Portuguese varieties, mainly because of the dry climate and the proximity of this vineyard to his home and winery in Sacramento, CA. He felt the place seemed right for the numerous varieties of sun loving, hardy grapes planted there. This led him to consider other sites and he noticed how the wines could define and express the terroir of the region. Soon he began using the phrase "Sacramento terroir" to describe his early efforts.

Their primary focus is on Chenin Blanc and how it expresses itself, the vineyard, and the cellar. As wine drinkers they gravitate to Chenin Blanc wines irrespective of origin - Classic Loire Valley wines, Savennières in particular, and South African old vine wines are constant reference points. The way Chenin can manifest itself is miriad and compelling. It has naturally high acidity and handles oxidative aging in such a way that the wines are refreshing and sour in their youth and nutty and complex in their old age. Chenin also seems to always express its varietal characteristics and its terroir. Chenin's Chenin-ness shows itself even when the influence of the cellar is present. This grape is fascinating and their journey starts and ends there. They are committed to exploring Northern California terroirs through the lens of Chenin Blanc.

They have six vineyard sources for Chenin: three in the Sacramento River Delta, one in eastern Lodi, and two in the foothills of the Sierra Nevada. They work only with farmers who raise organic fruit and in the cellar they do as little modern processing as possible. Every lot is foot trodden and basket pressed without any corrections to chemistry or sulfur additions. The juice is exposed to oxygen and racked to neutral large format barrels and casks for unaided, native yeast fermentations. The wine remains in its fermentation vessel until it is assembled for bottling. All wines are ML complete and bottled without fining or filtering.
The Wirz vineyard was planted by Almaden in 1963, back when big wineries were still planting vines on their own roots and furrow irrigation. Miraculously, the vineyard remains intact, thanks to work of the Wirz family. They were hired by Almaden to farm it because they lived on the property. Almaden eventually sold the vineyard to Pat Wirz's father and Pat is the man who has been in charge for the past 45 years, farming it as his father once did with strict practices that honor the old tradition of caring for the land as well as the vines.

The site is just east of the San Andreas Fault. This piece of land has a limestone base with decomposed granite overlaying. Although it sits at about 1,000 feet above sea level and gets some marine air, the days are frequently quite warm. The vines are head-trained, tiny bush vines spaced ten feet apart and the clusters range in size from golf ball to baseball. The yield is typically about one ton per acre.
​
De-stemmed, fermented in open top vats on skins and pressed at dryness. Aged on gross lees until bottling. ML complete.