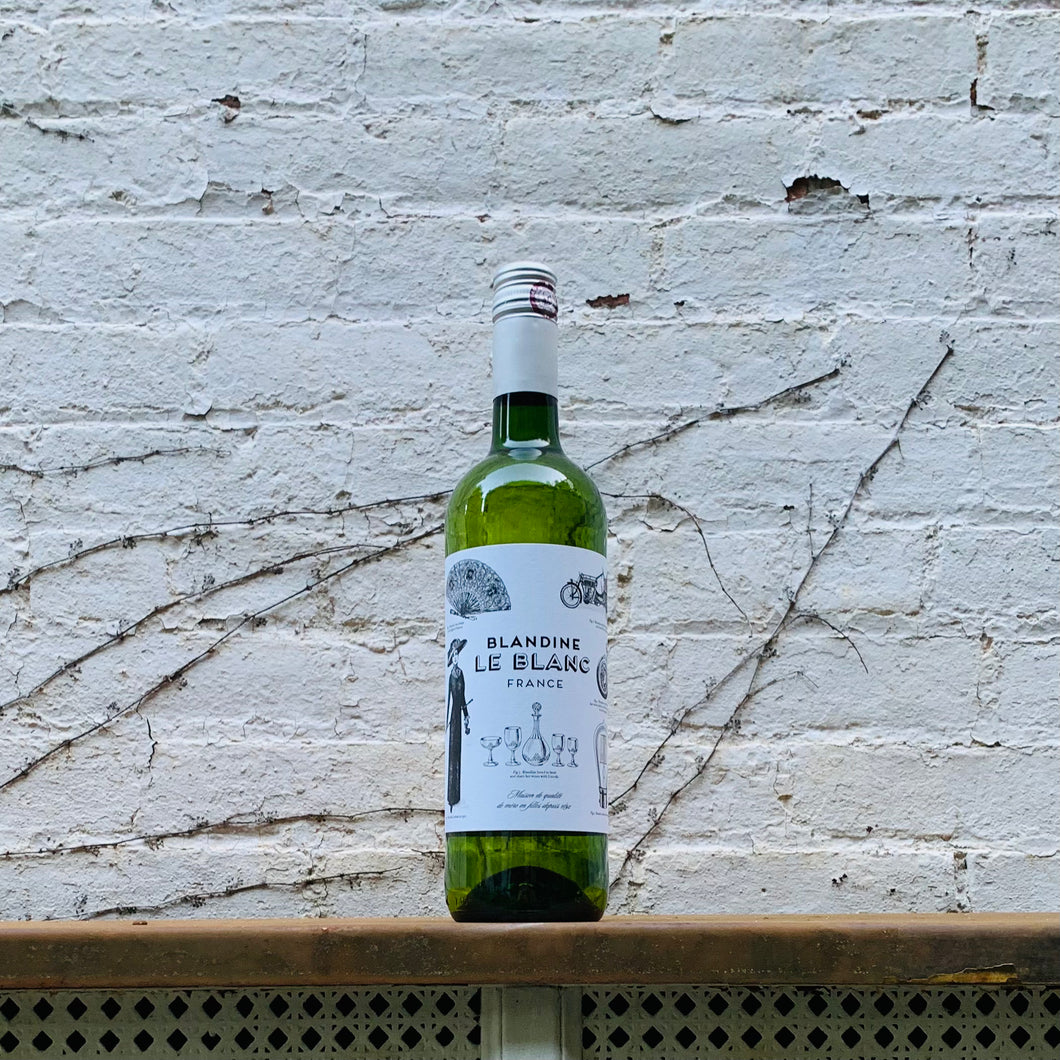 Château du Cèdre, Côtes de Gascogne Blandine Le Blanc 2021
Regular price $17.00 $17.00 Sale
Colombard and Ugni Blanc
Organic
Côtes de Gascogne, Southwest France, France

Brothers Pascal and Jean-Marc Verhaeghe bring a welcome refinement to the wines of picturesque Cahors, located about an hour and a half east of Bordeaux. The Verhaeghe vineyards were founded in the 1950s by Léon Verhaeghe, who had moved to the Lot region from his native Belgium a few years previously. His son Charles began making wines at Château du Cèdre in the 1970s and was a pioneer in that he planted vines on the poor stony soils of the Cahors appellation, at a time when most wines were mass produced. Since 1988, third-generation Pascal and Jean-Marc have continued in the same vein, perfecting the approach with their meticulous work in the vineyard and the cellar.
In 2000, the use of herbicides and chemicals was banned, and the estate was certified organic in 2012. Cahors wines are made predominantly from Malbec and are known for being powerful, rich, and dark. Pascal and Jean-Marc build on these terroir-driven qualities to produce highly polished and remarkably balanced wines, utilizing long aging periods in oak barrels and 57HL casks. These wines are quite approachable when young and also age exceptionally well.
Their meticulous approach and time-honored tradition produces wines that are focused and concentrated, long and elegant, truly capturing the beautiful Lot terroir. Today, the fourth generation, Pascal's sons Jules and Robin, have joined the family estate, bringing a new momentum for the future.
Limestone, Clay and Silica/Clay soil
The vines are planted in Gers, average vine age is 30 years.
The grapes are macerated with skin for 24 hours, slowly and carefully pneumatic pressing and cold settling for 48 hours. The wine aged in tank for 3 months on fine lees.